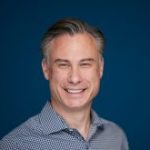 Robert Wingrove
Founder and Principal Consultant
Robert Wingrove founded CleanAirity™ in 2019 after a success filled twenty-five-year career, to help companies embrace zero-emission technologies.
Robert is a recognised expert in all aspects of hydrogen fuel cells. Prior to starting CleanAirity™, Robert was Director of Product Development at Loop Energy where he built much of the company from the bottom up. Loop partnered with diesel turned electric engine manufacturer, Cummins Inc. and premium heavy and medium-duty truck manufacturer Peterbilt.
Previously, he was the fuel cell Stack Program Manager and was responsible for the development of three subsequent generations of fuel cell stacks in his five-year-long position at Automotive Fuel Cell Cooperation. AFCC was a JV of Daimler AG and Ford Motor Company created after the purchase of Ballard Power System's automotive division.
Robert gained much of his fuel cell expertise over his thirteen-year assignment at the world leader, Ballard Power Systems. He ultimately served as Platform Manager for the Mark 1100 fuel cell stack, seeing it from development into production.
Robert is also a director of Finding North Ltd.