My Fuel Cell Friend
An app designed for the fuel cell community by people in the fuel cell community with multilingual support. Calculate gas flows, coolant flows, power, stack compression, and humidifier water balance. Gas flows allow for nitrogen in the anode stream and coolant flow allows for water and WEG concentrations. Customisable settings, a memory of last inputs and storage of your favourites!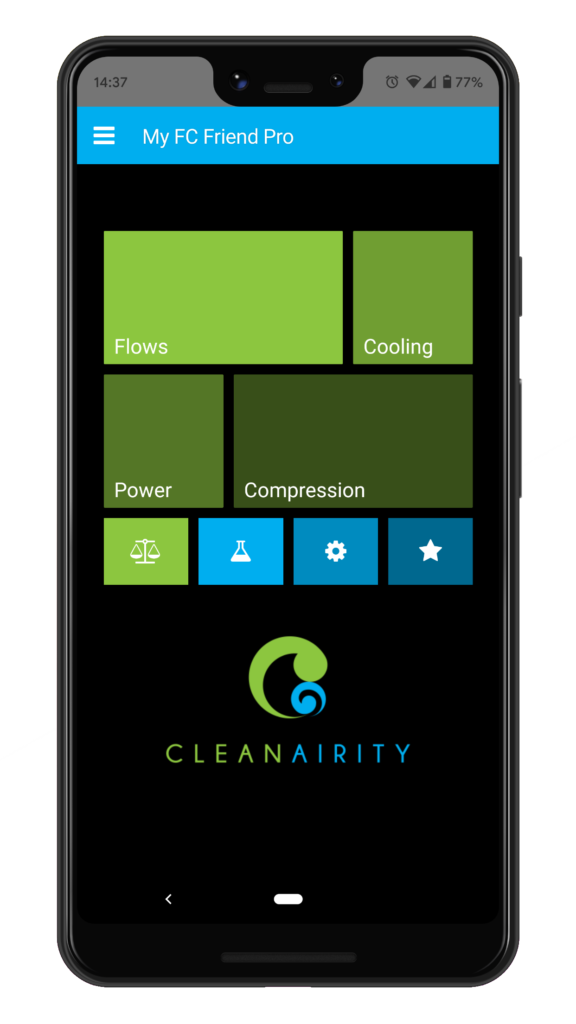 Programme Plan
A time plan or schedule is a crucial planning tool created before a project is started. We use 'project' for an activity that is delivered within and unto itself. We use 'program(me)' when many projects must be delivered in a coordinated fashion for the entire programme to be delivered. An example of a project is an improved replacement part, and a programme is a new multi-component product.
The high-level programme plan example was derived from an engine development programme, and the detailed plan was derived from a single iteration phase of the same program. Both have been edited to protect confidentiality.
High-Level
Detailed
Programme Budget
The program budget must be aligned with the time plan and scope of a programme. If a change occurs in any of the three, all should be revisited.
This example is a rolled-up programme budget is for a fuel cell engine development programme for a start-up company. Our budgets are usually built from the work package level up and from the top down and reconciled through negotiation with the work package lead and executive team.
Work Package
Depending on the company/programme organisation, a formal work package document may not be needed; instead, a deliverable list can be used. We have worked with both types of companies.
The example and template are based on work packages created for a process plant design and build-out programme.
EXAMPLE
TEMPLATE
Dashboard
We use a programme reporting dashboard (multi-panel chart) to communicate programme progress to the steering committee or executive team.
The example provided includes highlighted workstreams, issues, budget performance, and milestones. As well, it includes icons to quickly see the status, per cent complete and issue tracking.
8-D Problem Solving
Global eight disciplines problem-solving or (8-D) is a systematic process used to resolve failures. It ensures due diligence is taken to protect the customer, identify the root cause, and identify and validate the corrective action. Ultimately, it ensures that changes are made to systemic processes to prevent the future reoccurrence of the same or similar failures.
The template provided contains both a detailed report section and a single page summary.
Why-Staircase
5-Whys or a Why Staircase is an iterative technique that we advocate as the best method to find the root cause of a failure and, as such, is the perfect complement to the 8-D problem-solving process.
The Why-Staircase example possible and net Whys to identify the cause of the problem statement. As well, a template is available for download. The template is an excel workbook that contains macros for sorting and formatting (instructions provided within the workbook). The macro contains no external actions.
Product Specification
The product development process requires a few types of product specifications. A master product specification or requirement document is used to record, allocate and cascade down to the component level and each component designs and verifies to these cascaded requirements. Depending on the type of product, an interface specification is required to incorporate the product into their product, and a subset of requirements is needed to market the product.
This example is an interface specification (redacted) for a hydrogen fuel cell engine intended to be integrated by powertrain suppliers or a vehicle OEM.
DFMEA
A Failure Mode and Effect Analysis or FEMA is a tool used to identify component-level or system-level failure modes and quantify the effects. The effects are prioritised, and countermeasures are actioned. FMEAs are most often applied to product designs and manufacturing processes, although many derivatives have been devised.
A generic DFMEA example is provided, and a template that can be used for either DFMEAs and PFMEAs. The template is an excel workbook that contains macros for sorting and formatting (instructions provided within the workbook). The macro contains no external actions.
P-Diagram
A Parameter Diagram (P-Diagram) is a tool used to identify and record inputs, ideal functions, error states and control factors, which are used as a primer to a DFMEA. Noise factors are also determined, which are used to assess and increase robustness.
A component-level P-Diagram example is provided to demonstrate the process.